Ads: Phones
Listed below are Phones items for you to car boot sale online here that you will find available in Bristol.
If you cannot find the Phones items that you are looking for in Bristol you can add your wanted item to let sellers contact you if they have any Phones items available for you. You can keep your contact information confidential. Enter only an email address in your car boot sale ad to receive offers into your account on our system. We will remind you automatically when new offers arrive for you.
To offer your items for sale on this online car boot sale in Bristol simply click Post free ads for Phones link below or the button Post free ad in top right corner of this page. It is fast, easy and free to post an ad in 2lazy2boot. It will take you just few minutes to have the ad seen on our listings. You can then edit your ads any time by clicking "Member area" button on top right corner of this page.

Results found: 2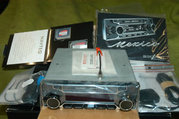 Becker Mexico 7948 With iPod Lead for sale at £ 310 Pounds
21-05-2012 17:29
Price: 310 GBP £
Do kindly reply back if you are interested in buying from us.Email us at:- original_product@hotmail.com Becker Mexico radio features: 2 RDS tuner diversity Traffic Information FM / AM / SW (49m) 20 presets, Radio Text Motorised Card reader (MicroDrive / CF / MMC / SD) Audio MP3 Playback Mexico 7948 Navigation features: 34 European Countries (on compact flash card) post code input TMCtraffic avoidance (with spoken voice alerts) voice control functions display "speed Limits" on European Highways 500 Address memory 50 Last Destinations Internal memory (allowing CF playback whilst navigating) Becker Mexico 7948 Phone features: Built in GSM phone (sim and antenna required) Bluetooth handsfree calling (SAP – SIM Access Profile) Voice control Functions Phone book uploads Automatic Answer Last 20 dialled / Missed received memory 500 Address memory WAP internet access send / ReceiveSMS with read aloud functions Becker Mexico other functions: Removable Panel, coded, LED GAL (speed controlled volume) Sub woofer control 250 voice commands Becker Virtual Surround Sound Variable internal cross-over 4 × 30 watts Optional- iPod / CD changerAUX- in / 5 channel pre-out lead Do kindly reply back if you are interested in buying from us.
Item offered for sale: Phones
in
United Kingdom, Bristol
...
View detailed
...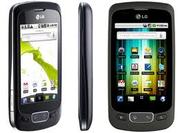 LG Optimus One, Satnav Edition
30-01-2011 10:58
Price: 140 GBP £
This is a new unused and unlocked LG smartphone. It comes complete with computer lead, power socket, earphones, 2Gb micro SD card, car cradle and incar power supply to use as a turn by turn satnav. I will also include a silicone phone cover and screen protector. I can also provide a new unregistered £10 O2 sim for an additional £8.
Item offered for sale: Phones
in
United Kingdom, Bristol
...
View detailed
...
Results found: 2
Well here you go. Good luck with your on line car boot sale in Bristol. We hope you have some success and find buyers/sellers that you are looking for in Phones .
Don' t forget to comment any successes in selling your Phones items in Bristol to our valuation window and report forum!
We are sure you will find many people in Bristol looking for your Phones.